Aplicacion Movil MyTaxOffice para Contribuyentes
Este articulo es para mostrar paso a paso como descargar la aplicacion movil de MyTaxOffice.
Desde su Google Play App Store o Apple App Store descarge la aplicacion movil MyTaxOffice,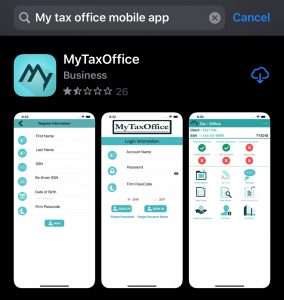 Despues de descargar la aplicacion de MyTaxOffice, haga clic en el icono para abrirla.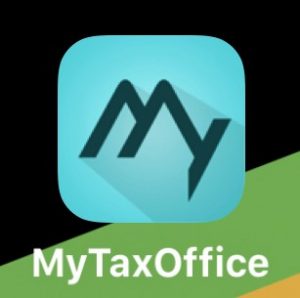 Para usuarios de primera vez, haga clic SIGN UP.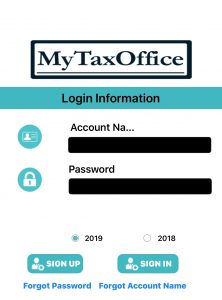 Llene la informacion en el Register Information (First Name, Last Name, Social Security Number, Re-enter your SSN, Date of Birth y Firm Passcode (este codigo se lo da el preparador)) y haga clic NEXT.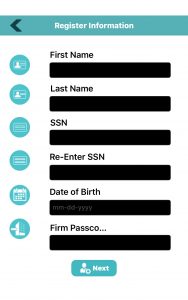 Crea un Account Name, este es el nombre que usara para ingresarse a la aplicacion de MyTaxOffice. y crea una Password y Confirm Password, ponga un Password Hint en caso de que se le olvide la contrasena y luego ponga el Firm Passcode y haga clic SIGN UP.
En la pantalla de Welcome usted podra ver el nombre del Preparer, haga clic Continue.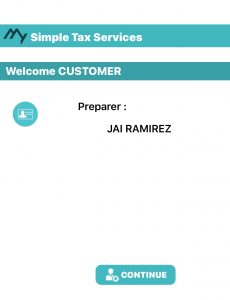 Termine llenando la informacion en Primary Information y haga clic SAVE.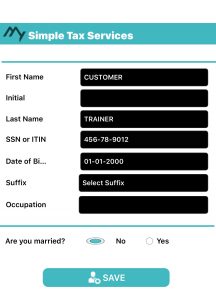 Ponga el Address y haga clic SAVE.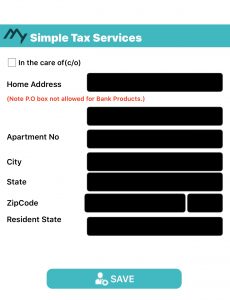 Ponga el Email Address, Day Time PH Number, Another Contact Number y Routing and Account Number (Si desean recibir su reembolso en forma de deposito directo.). Haga clic SAVE.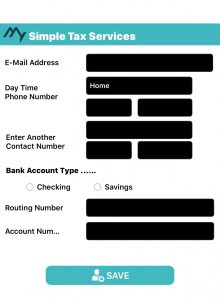 Haga clic Continue en la pantalla de Features.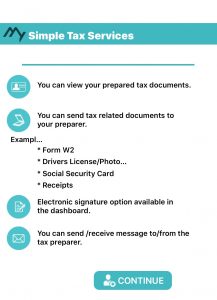 Ahora puede subir (Upload) documentos, (Sign) firmar la declaracion, mandar un mensaje (Message) a el preparador, y ver las formas (View Forms), y mucho mas.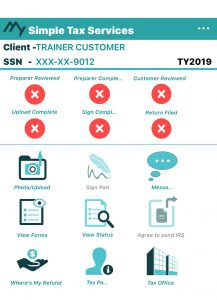 Toda la informacion sera automaticamente enviada a el preparador.