Login Refused, NO USER ID" when you try to transmit to the Central Site
Login Refused, NO USER ID" when you try to transmit to the Central Site
SYMPTOMS
When the user tries to transmit to the Central Site, the following error message appears:
'Login Refused, NO USER ID'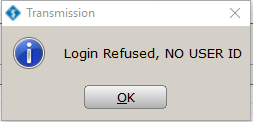 CAUSE
This behavior can if any of the following conditions are true:
The User ID entered in Simple Tax 1040 is invalid.
Your Simple Tax 1040 account is not active.
RESOLUTION
Method 1: Verify the USER ID and Password
On the Setup menu, click Office Setup.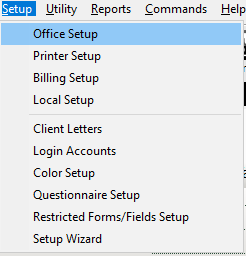 Type your User ID in the User ID box.


Method 2: Contact a Simple Tax 1040 Support Department
If your Simple Tax 1040 account is inactive or needs to be renewed, please contact the Simple Tax 1040 Sales Department at (281) 833-9300, option 1.