Como transferir una Declaracion de Impuestos desde KIS Online a KIS Desktop
El objetivo de este articulo es para mostrar paso a paso como transferir una declaracion de impuestos desde KIS Online hacia KIS Desktop.
Ingresese al programa de KIS Desktop.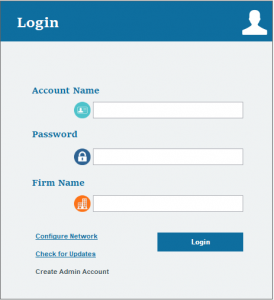 Haga clic en el ultimo icono de TOOLS.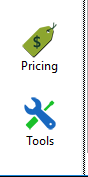 Despues haga clic en el icono de INTEGRATE WITH SITE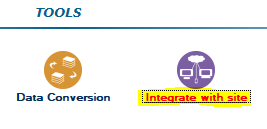 En la pantalla tendra dos opciones, SEND TO STS ONLINE y debajo estara RECEIVE FROM STS ONLINE. Debajo de RECEIVE FROM STS ONLINE, haga clic en SELECT ALL.

Ahora desmarque la cajilla de BLOCK THE COMPARISON AND SITE DATA.

Debajo de CLIENT RETURNS, haga clic en el enlace de RECEIVE CLIENT RETURNS FROM ONLINE.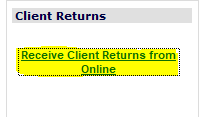 En la ventanilla podra ver las declaraciones que tiene en el programa de KIS Online, seleccione una o todas las declaraciones hacienda clic en las cajillas enrente de los nombres de las declaraciones para poder transferir las declaraciones desde ONLINE hacia DESKTOP y haga clic IMPORT & CONTINUE.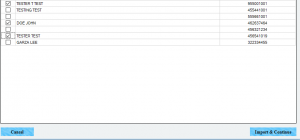 Duespues de haber hecho la transferencia de las declaraciones, haga clic en la X arriba de la ventanilla.
Ahora haga clic en el icono de CLIENT para ver la declaracion o declaraciones que transferio al programa de desktop.