How to add a state return to an existing federal return
How to add a state return to an existing federal return
 SUMMARY
This article demonstrates how to add a state tax return to an existing federal tax return.
 MORE INFORMATION
 To add a state return, follow these steps:
If you haven't done so already, install the state you want to add to the return.
Open the appropriate tax return.
Click the Add Form button, or press Ctrl+S on your keyboard.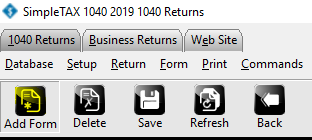 On the States tab, click the state you want to add in the Available States list. (Example: California)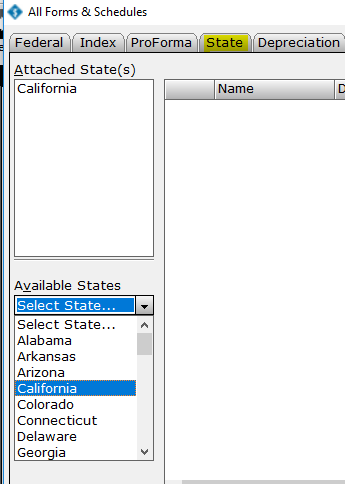 Double-click the state main form you want to add to the tax return. (Example: California)