How to restore a deleted tax return
How to restore a deleted tax return
 SUMMARY
This article demonstrates how to restore a deleted tax return in Simple Tax 1040.
MORE INFORMATION
To restore deleted tax returns, follow these steps:
On the Utility menu, click System Utilities.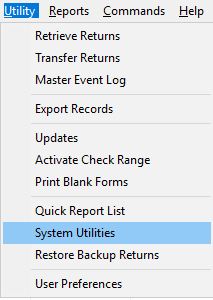 Click Tax Return Audit and then click Run Utility.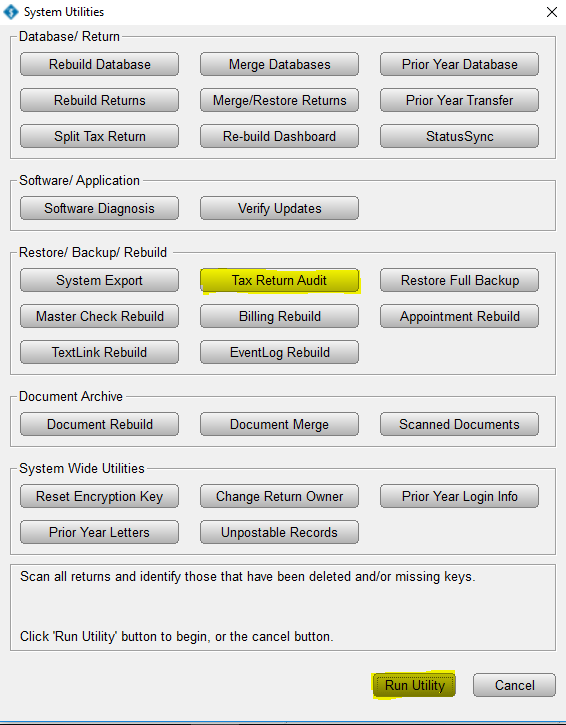 Click the deleted return you want to restore, and in the Deleted Return dialog, click Yes.