KIS Desktop Actualizaciones del Programa
Este articulo es para mostrar paso a paso como actualizer el programa de Keep It Simple Desktop.
Abra el programa de KIS Desktop. (NO SE INGRESE)

La ventanilla de Installation Confirmation aparecera abajo de la pantalla en ell ado derecho. Cierre el programa completamente y asegure que en la ventanilla de Installation Confirmation la opcion en Remind Me este en Install Now y haga clic OK.

(Si el progama no esta cerrado le saldra un mensaje que dice " Please save and quit the STS2019application to install update/patch." Haga clic OK.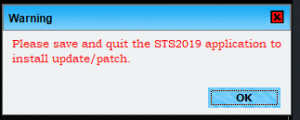 Despues la ventanilla del la actualizacion aparecera en el medio de su pantalla mostrando el Path que se agrego y se a marcado Success, y la Installation mostrara In Progress. Esto significa que esta instalando otros parches que se necesitan.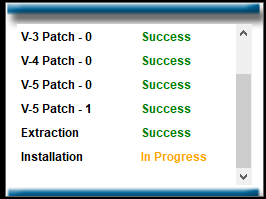 Despues que todas las actualizaciones/parches Once all the Updates/Patches han sido instaladas, otra ventanilla aparecera en su pantalla abajo en la derecha que dice STS Information, haga clic OK.

Ahora el programa esta actualizado al dia, ya puede abrir el orgrama de KIS Desktop e ingresarse.