New Estimator
This article will show you how to do a tax estimate.
After you add a new return, click Return and select Tax Estimator.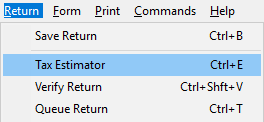 In the Tax Estimator, fill out as much information as possible to get the best estimate.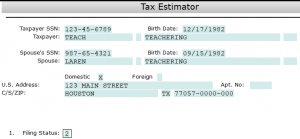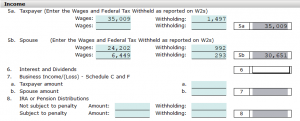 Under Credit and Other Items  you will see Estimated Refund/ (Balance Due) that will show you what the estimated refund or balance due will be based on the information you provided.