Como Impremir una Declaracion de Impuestos en PDF
El objetivo de este articulo es mostrar paso a paso como impremir una declaracion de impuestos en PDF.
Abra la declaracion de impuestos del contribuyente en el programa.
Haga clic en el icono de VIEW/PRINT.

Desde la ventanilla de EXAMINE, VERIFY AND PRINT RETURN haga clic en SWITCH TO PREVIEW VIEW.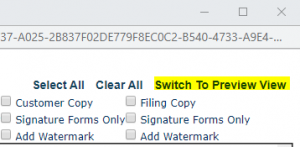 Haga double-clic en las formas que desea impremiren forma de PDF.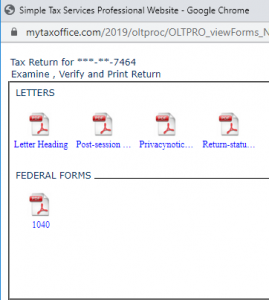 Cuando aparece la ventanilla de PDF haga clic en el icono de la Impresora.