How to create and electronically file Form 4868
How to create and electronically file Form 4868
 SUMMARY
 This article demonstrates how to create and electronically file Form 4868.
 MORE INFORMATION
 To create and electronically file Form 4868 in Simple Tax 1040, follow these steps:
 On the toolbar, click Add New.

Type the primary taxpayer's Social Security number in the Social Security Number box, retype the Social Security Number in the Confirm Entry box and then click OK.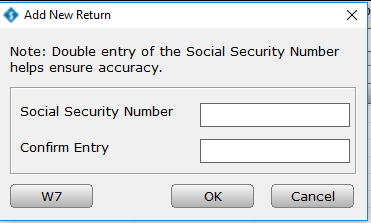 Complete as much information in the federal tax return as possible. You must complete the taxpayer name, address, date of birth, etc. Do NOT add Form 8879 to the return.
Click Add Form on the tax return toolbar.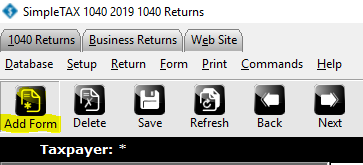 In the All Forms & Worksheets list, locate Form 4868 and then double-click it.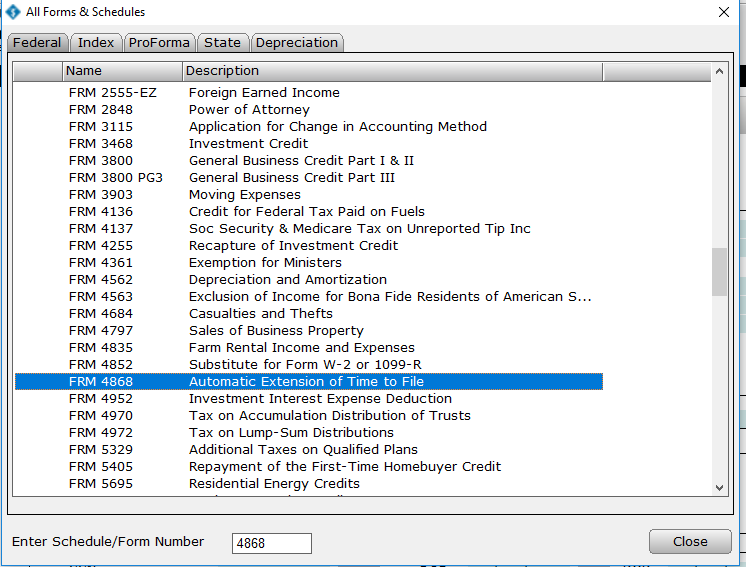 Simple Tax 1040 adds Form 4868 to the return.
Enter the estimated tax liability on line 4, enter the total 2018 payments on line 5, the amount you are paying on line 7.

To select an ERO, click on the EFIN box below line 7 and click on the Choices button at the bottom of the screen. Click the ERO and then click OK.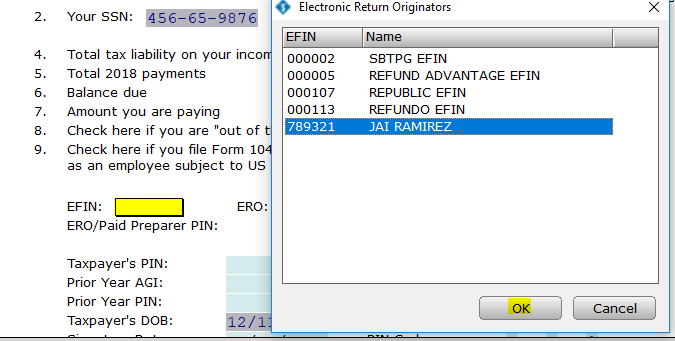 Click Queue on the tax return toolbar

On the transmission error, Simple Tax 1040 will give you an error that No Federal 8879 is attached. Because you are not transmitting a federal tax return you can ignore the error. Click Next on the bottom right of the transmission window.

Verify on the transmission window that Transmit Federal Extension is selected and that Transmit Federal is NOT selected.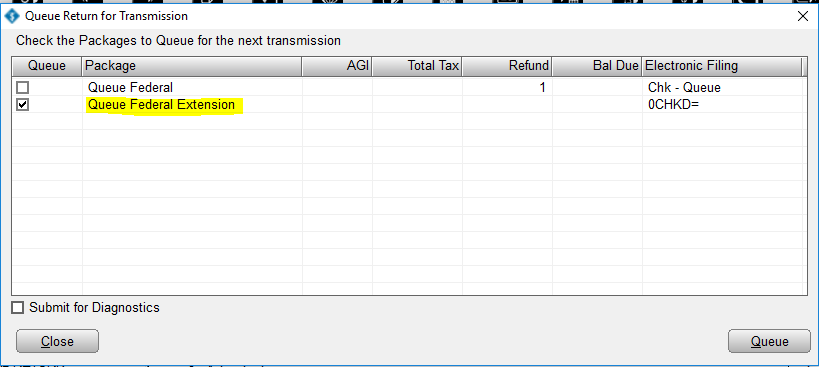 Transmit to the Central Site.