How to electronically file the federal and state tax returns
How to electronically file the federal and state tax returns
 SUMMARY
This article provides instructions on how to send both the federal and state tax returns with a single transmission in Simple Tax 1040.
MORE INFORMATION

Here's an interactive tutorial
https://www.iorad.com/player/1693992/How-to-Queue-and-Transmit-a-Return-
Add and complete Form 8879.


From within a return, click the Queue button.

Select the returns you want to Queue by checking the box in front of it. (Federal and/or State) Click on the Queue button. The return will lock and close. (DO NOT CHECK THE SUBMIT FOR DIAGNOSTICS BOX)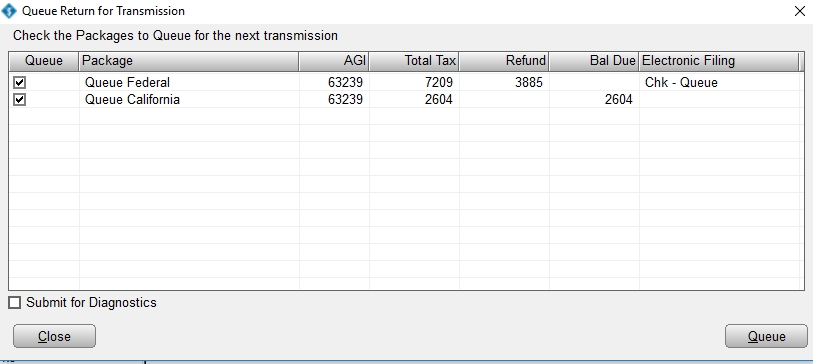 From the Work In Progress Screen (WIP) click on the Transmit button.

On the Transmit to Central Site dialog, click Transmit. Simple Tax 1040 sends the federal and state tax return to the Central Site.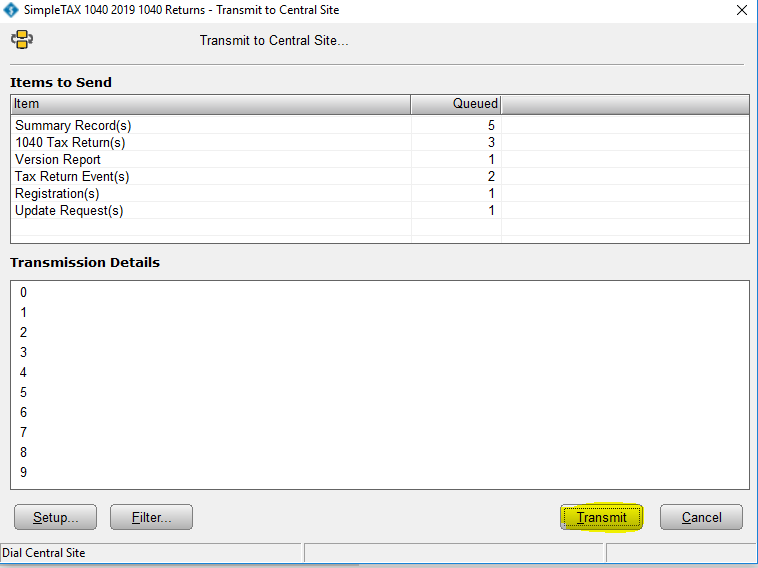 Note: Simple Tax 1040 verifies the federal and state return for errors before transmission. Review any errors in the return.