How to print acknowledgement letters in SimpleTAX 1040
How to print acknowledgement letters in SimpleTAX 1040
 SUMMARY
 This article demonstrates how to print acknowledgement letters in Simple TAX 1040.
MORE INFORMATION
An acknowledgement letter is essentially a report document that states whether a transmitted tax return was accepted or rejected by the IRS. If a return is rejected, the acknowledgement letter will contain one or more error conditions for that return, explaining why the return was rejected.
To print an acknowledgement letter, follow these steps:
Method 1
From the Work In Progress (WIP) screen click Federal Acknowledgement Letters

Select the letter you want to print. Click Print in the toolbar.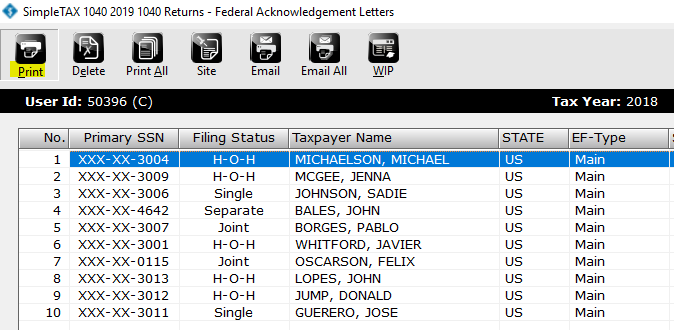 Method 2
Open the taxpayer's return in Simple TAX 1040
In the Print menu, Click Acknowledge Letter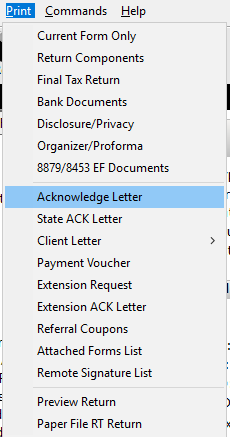 Click Print (if prompted in the print window)