How to print a tax return as a PDF
How to print a tax return as a .pdf document
To print a tax return as a PDF document in Simple TAX 1040, follow these steps:
From within a tax return, click Final Tax Return on the Print menu.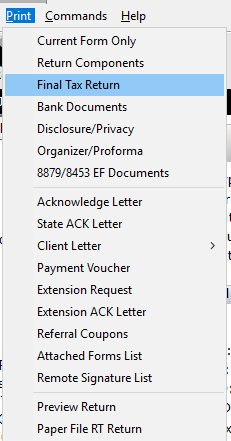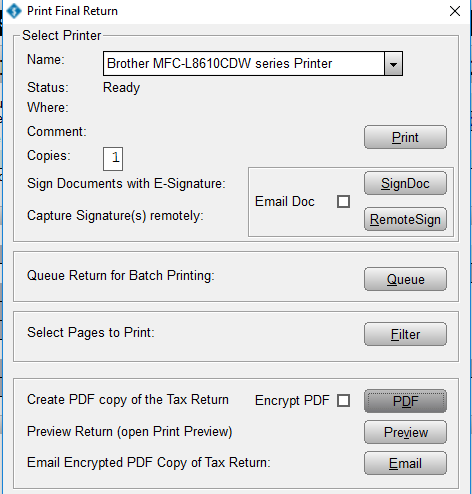 In the .pdf file, click the Save Icon .

In the Save As Copy dialog, browse to the folder where you want to save the .pdf file and then click Save.