How to set up Simple Tax 1040 to charge the same tax preparation amount for every return you prepare
How to set up SimpleTAX 1040 to charge the same tax preparation amount for every return you prepare
 SUMMARY
 This article demonstrates how to set up SimpleTAX 1040 to charge the same tax preparation amount for every return that you prepare (flat rate billing).
 MORE INFORMATION 
Here's an interactive tutorial
https://www.iorad.com/player/1691149/Software-Setup-Wizard-for-Billing
On the Setup menu, click Billing Setup.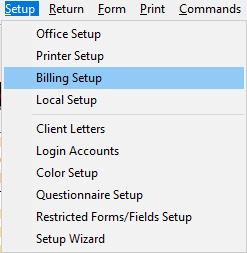 Click the Form Billing tab.

Type your tax preparation fee in the 1040 row in the Per Item column.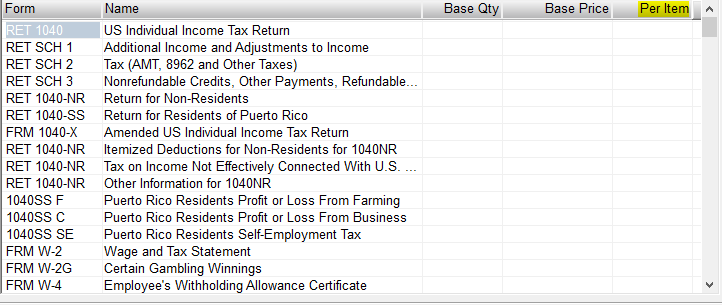 Note: On any returns created prior to this setup, open the return and click on "RETURN" at the top Menu and then click "Re-load Billing" from the drop down menu to set the billing for that return.