How to set up Simple Tax 1040 to print bank product checks
How to set up Simple Tax 1040 to print bank product checks
To set up Simple Tax 1040 to print checks, follow these steps:
Activate your check range
On the Work In Progress screen, click Checks, registers, and activation.

On the Check Inventory tab, click Activate.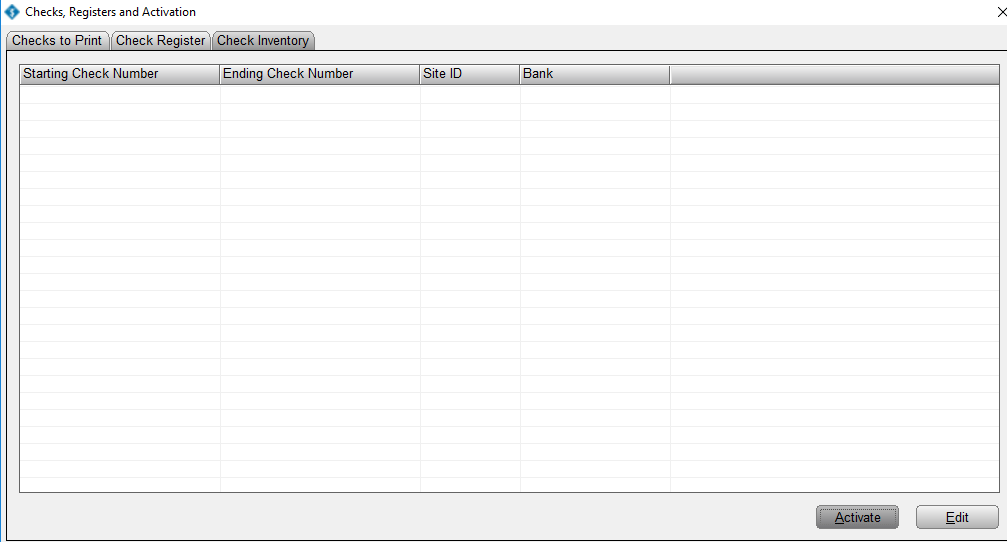 Type your starting and ending check range and then enter the Check Layout Version and click OK.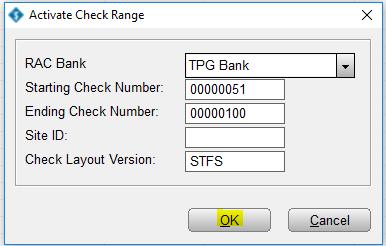 NOTE: You do not need to complete the Site ID box. If required, the Check Layout Version can be found printed on the physical check stock.