How to create and electronically file Form 4868 in Keep It Simple Desktop and Online
Preparation and Filing of Form 4868:
Create new return as 1040 (If a tax return is already created, edit the existing tax return)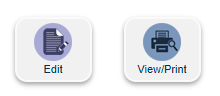 Complete the Personal Information page for the taxpayer.



Complete the form and click SAVE.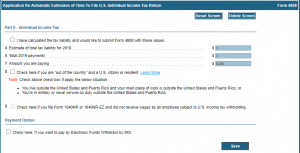 You have a few options with the 4868.
If income and with-holdings have been entered into the tax return, software will fill in lines 4 and 5. By checking the box "I have calculated the tax liability and would like to submit Form 4868 with those values." We will allow manual entry to the lines.

This page can be filed with all 0's. By saving the blank 4868 entry page, we will transmit with no values, only personal information.

If you are paying with the extension electronically, complete the Electronic Funds Withdrawal information on the screen before saving.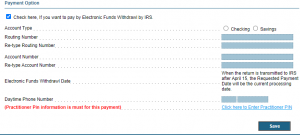 NOTE: When using EFW with a filed extension, this is the only time Form 8879 must be completed.

After completing the 4868 and 8879 (if needed), choose to CLOSE the return entries. You will NOT mark the return as Complete and you will NOT complete Client Payment.

We will display the following message: "You have prepared Form 4868 for this client. In order to file extension, you need to transmit this information to SIMPLETAX.CO"
Click OK
Click "Transmit NOW" next to EXTENSION on the PAYMENT AND EFILE DETAILS.

Receiving Extension Acknowledgements:
To check the status of extensions, go to the E-file Tab, and click on Extension.