Retrieving a Return from MyTaxOffice Mobile App in KIS Online
Retrieving a Return from MyTaxOffice Mobile App
Once your customer has created a new return through the MyTaxOffice Mobile App, you can log in to your KIS Online

You will get a pop-up message saying "New Returns are created from MyTaxOffice App." Clock View Return(s) to see the returns.

Click on the Primary Name to open the return.

You will be directed to the Manage MyTaxOffice App Return

From the Manage MyTaxOffice App Return screen you can View and Send Messages to the taxpayer, Request Documents, Request Signatures, and Request Review for the taxpayer to review the return.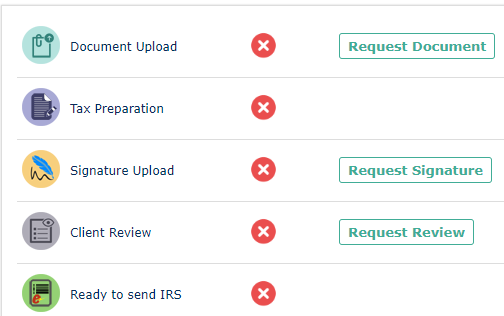 To manage the return, you will click on the Manage icon at the left right corner.

It will direct you to the Client Manager for that return where you can click the Edit icon to edit the return.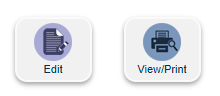 Make any necessary edits on the return and click the Save button at the bottom and then click Complete to mark the return Complete and return the Client Manager.

To go to the Manage MyTaxOffice App Return screen, click at the icon on the top right labeled My TaxOffice.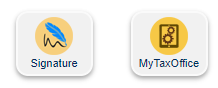 If your return is completed, you can now send the Request Review and Request Signature, so that the taxpayer can review the return and sign it through their MyTaxOffice Mobile App.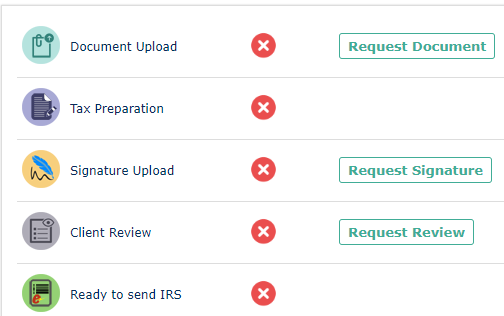 Once your clients review and sign the return you will be able to Transmit the return to the IRS.